.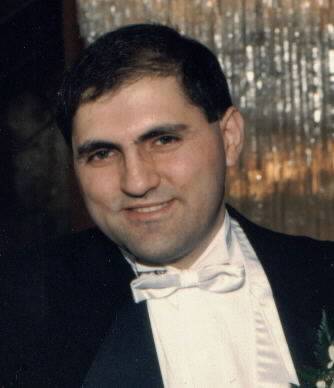 Hazlet Office Eatontown Office
966 Hwy 36 142 Hwy 35, Suite 106
Hazlet NJ 07730 Eatontown NJ 07724
Office Phone: (732) 847-3461
Office Fax: (732) 284-4272

Office Hours: Monday and Thursday, 8 a.m. to 5 p.m.
Education
Medical School: SUNY HSC at Brooklyn
General Surgery Residency: SUNY HSC at Brooklyn
Vascular Fellowship: Englewood Hospital
Clinical Assistant Professor of Surgery: Drexel University College of Medicine
Honors
America's Registry of Outstanding Professionals, 2002
New Jersey Vascular Surgery Research Forum, 1st Place, 1999
Thomas W. Pollock Award, 1998
Certificate of Appreciation (Kings County Hospital), 1998
Suma Cum Laude, 1989
Outstanding Senior Award in Chemistry, 1989
Senior Leadership and Service Award, 1989
Chemistry Honor Society, 1985-1989
Phi Beta Kappa, 1988
Phi Lambda Epsilon, 1987
Sigma Beta, 1986
Emerson Award for Outstanding Junior Research, 1985
Scholarship for Outstanding High School Achievement, 1985
Publications
1. Dardik H, Shander A, Dardik S, Silvestri F, Ciervo A,
Benotti P. Portal Mesenteric Shunting for
Reconstruction of the Visceral Venous System.
American College of Surgeons, 2000;191:469-473.
2. Ciervo A., Dardik H., Qin F., Wolodiger F., Pangilian A., Lee
S., Hastings B., Wengerter K., Silvestri F., The Tourniquet
Revisited as an Adjunct to Lower Limb Revascularization.
J Vasc. Surg. 2000;31:436-42.
3. Ciervo A, Kahn M, Pangalinin A, Lipman S, Dardik H. Absence of
the Brachial Artery: Report of a Rare Human Variation and Review
of Upper Extremity Arterial Anomalies. J Vasc Surg. 2001;33:
4. Ciervo A., Dardik H, Shander A., Perelman S., Ozawa S., Acute
Normovolemic Hemodilution And Cell Salvage: A Complimentary
Strategy To Avoid Allogenic Transfusions in Aortic Surgery,
JVS- 2001, Submitted)
5. Ciervo A., Bromberg K., An Alternative Method of Determining
true Infection in Congenital Syphilis by Using PCR of the Venous
Endothelial Lining from Placenta Cords (Pediatrics- 1993,
Submitted)
6. Yin H., Alhasan N., Ciervo A., Zinterhofer L. Soft tissue amyloidoma
with features of plasmacytoma: a case and review. Arch Path Lib Med
2002 Aug 126(8) 969-71.
How can you reach us?
To speak with a staff member, call between 9 a.m. to 5 p.m., Monday through Friday.
Phone: (732) 847-3461.