.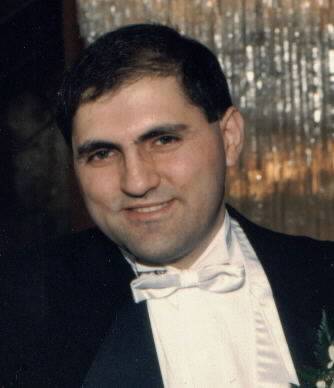 Hazlet Office Eatontown Office
966 Hwy 36 142 Hwy 35, Suite 106
Hazlet NJ 07730 Eatontown NJ 07724
Office Phone: (732) 847-3461
Office Fax: (732) 284-4272

Office Hours: Monday and Thursday, 8 a.m. to 5 p.m.
What is peripheral vascular disease?
The impairment of blood flow because the artery is narrowed or completely blocked.
What are some of the symptoms?
The symptoms can range from mild pain upon walking (also called claudication) to severe pain associated with non-healing ulcers or gangrene.
How do we treat mild symptoms?
- Stop smoking
- Walk a minimum of 30 minutes daily
- Control underlying medical problems including cholesterol, hypertension and diabetes
- Vitamin therapy to slow down atherosclerosis (folic acid, B-complex)
What if I have gangrene or ulcers?
In addition to the above treat of mild symptoms, you may require more aggressive treatment with either angioplasty, stenting, athrectomy or distal bypass reconstruction.
The Minimally Invasive Vascular Center strives to improve patient outcome by complimenting conventional surgery. It can often reduce hospital stay and minimizes patient discomfort.
We provide alternatives with patients who have:
1. Renal Access Problems
2. Venous Thrombosis
3. Abdominal Aortic Aneurysm
4. Aortic, Iliac, Femoral, Popliteal, and tibial vessel stenosis.
Minimally Invasive Revascularization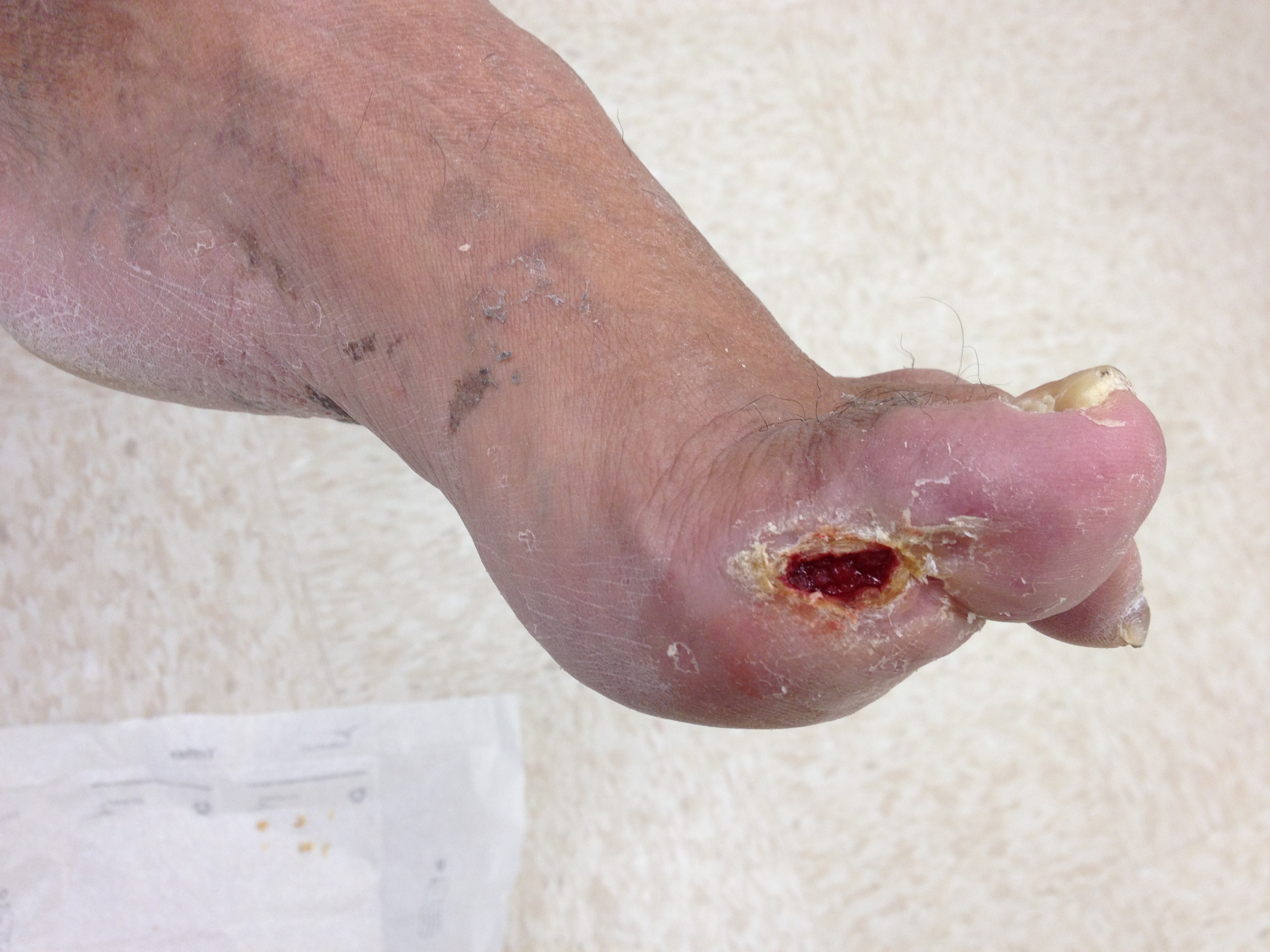 This Is the restoration of blood flow to a limb that is compromised due to plaque build up in the artery. This plaque build up limits the amount of flow to the limb causing ulcers not to heal or tissue to die. One method of eliminating the narrowing is to go inside the blood vessel and to open the area of narrowing using a variety of methods.
In this patient, these techniques were used to salvage a patient's limb and heal the wound on the foot.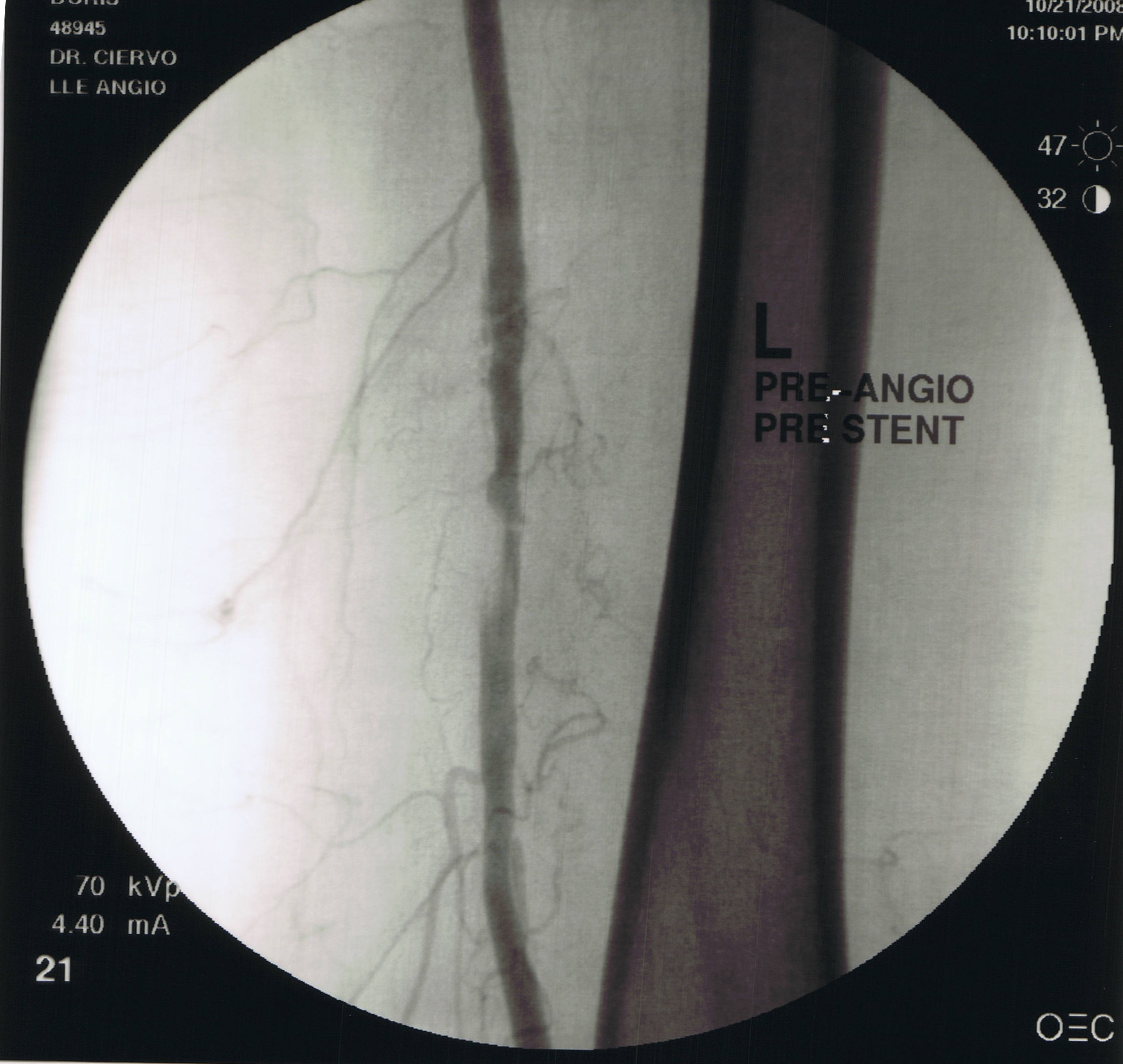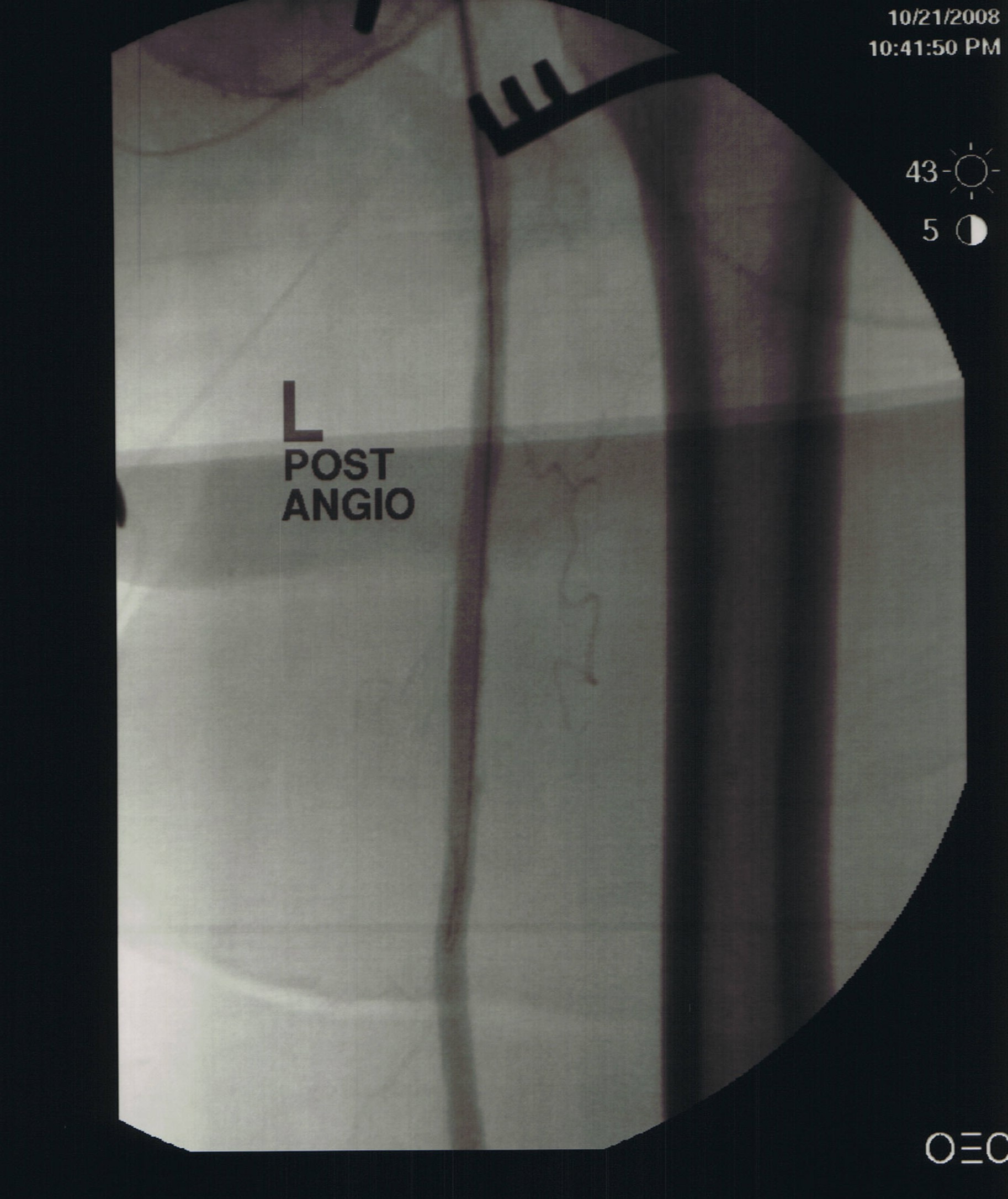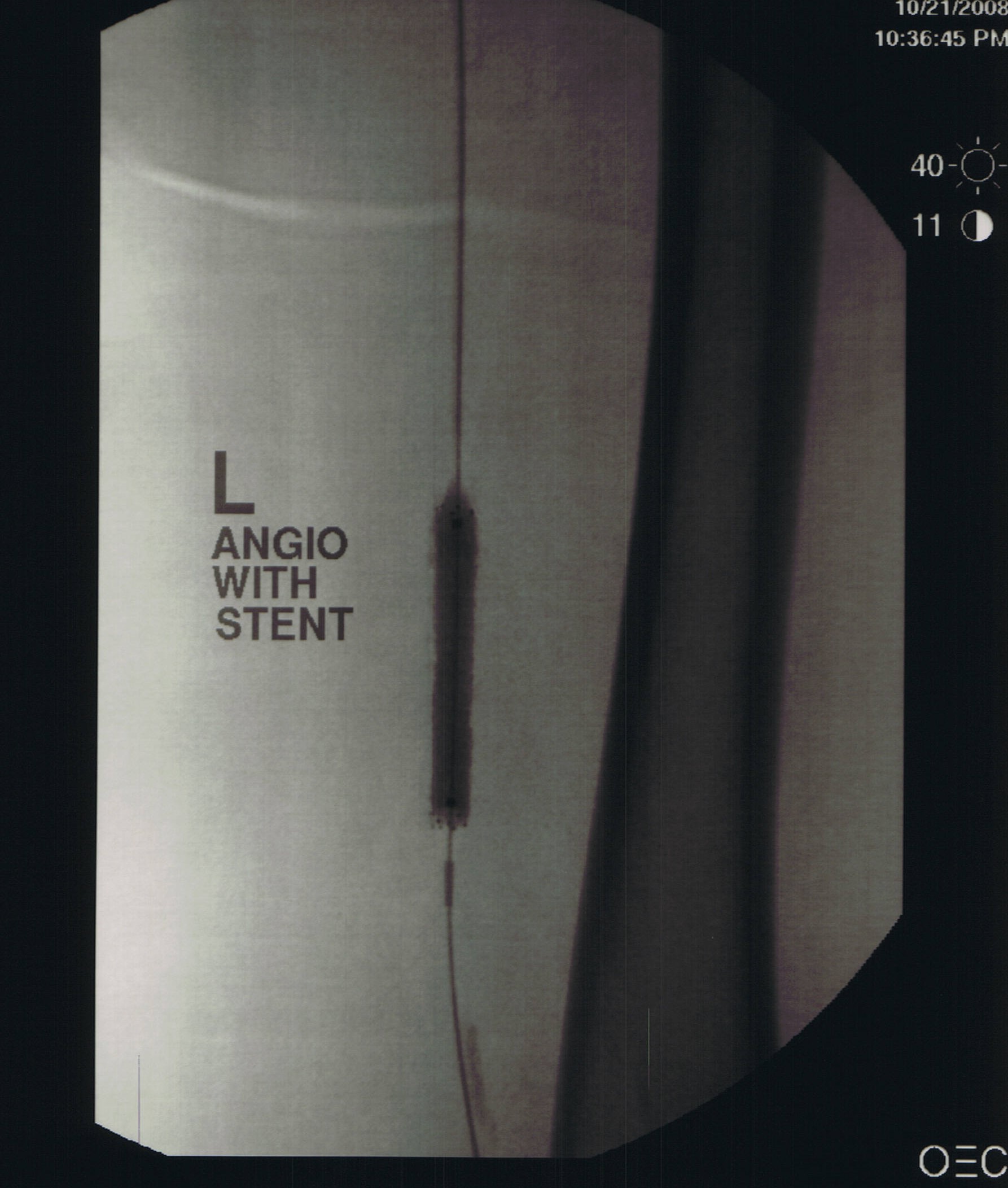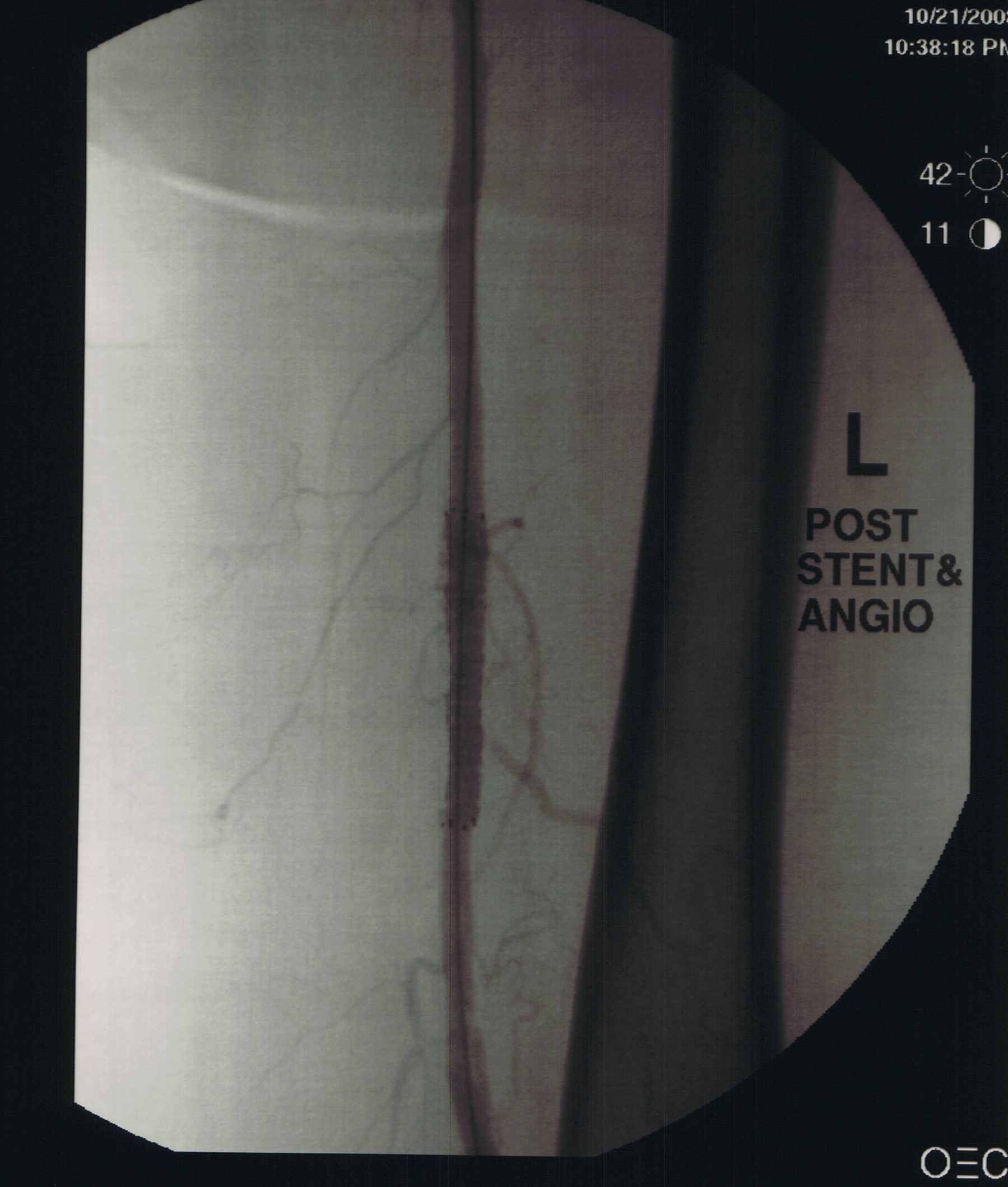 Initial Angiogram Post Angioplasy Angioplasty and Stenting Completion Angiogram
Distal Bypass Reconstruction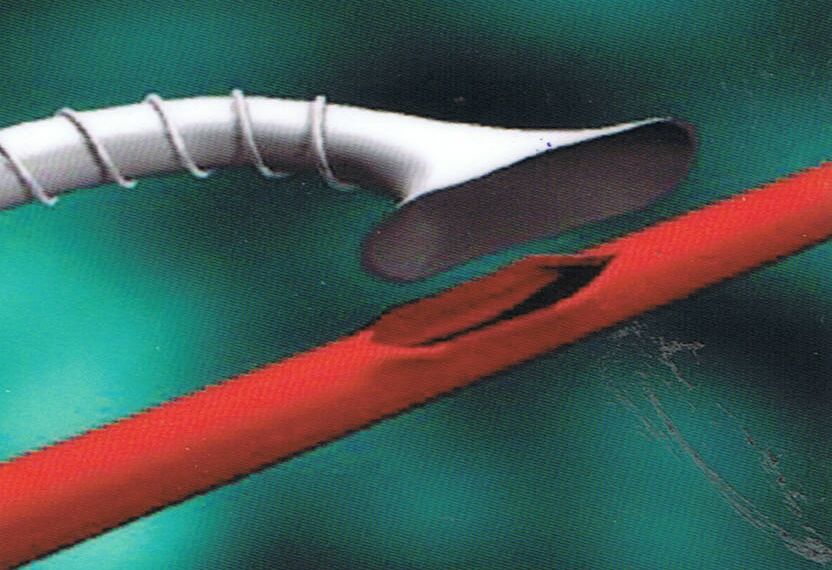 A bypass is the redistribution of blood flow around an area of disease using either ones own vein (the greater saphenous vein from the leg) or a synthetic tube. These two illustrations show a synthetic tube sown to the target artery that was chosen.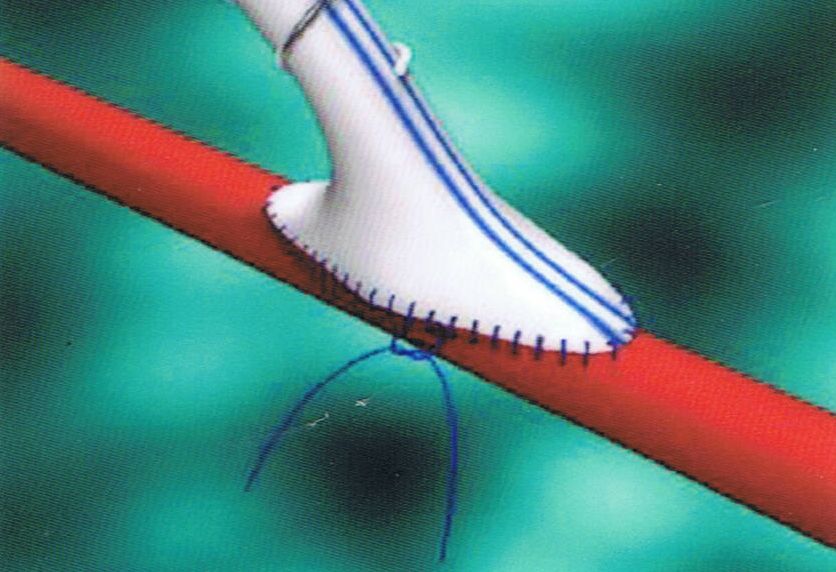 There are a number of factors influencing the choice of conduit used to perform the bypass. As a general rule, the greater saphenous vein is usually chosen because it tends to last longer. However, if the vein is poor quality (less than 3 mm in diameter) or not adequate in length to perform the bypass, then a synthetic tube will be chosen for the procedure. Bypasses are chosen only when less invasive procedures cannot be done or are inappropriate for your disease problem.
Intravascular Ultrasound (IVUS)
In our armamentarium, we can use the intravascular ultrasound devise to better evaluate the vessel, the area of disease and the result post intervention. This device is a small ultrasound mounted on a tube which is inserted through a puncture in the blood vessel.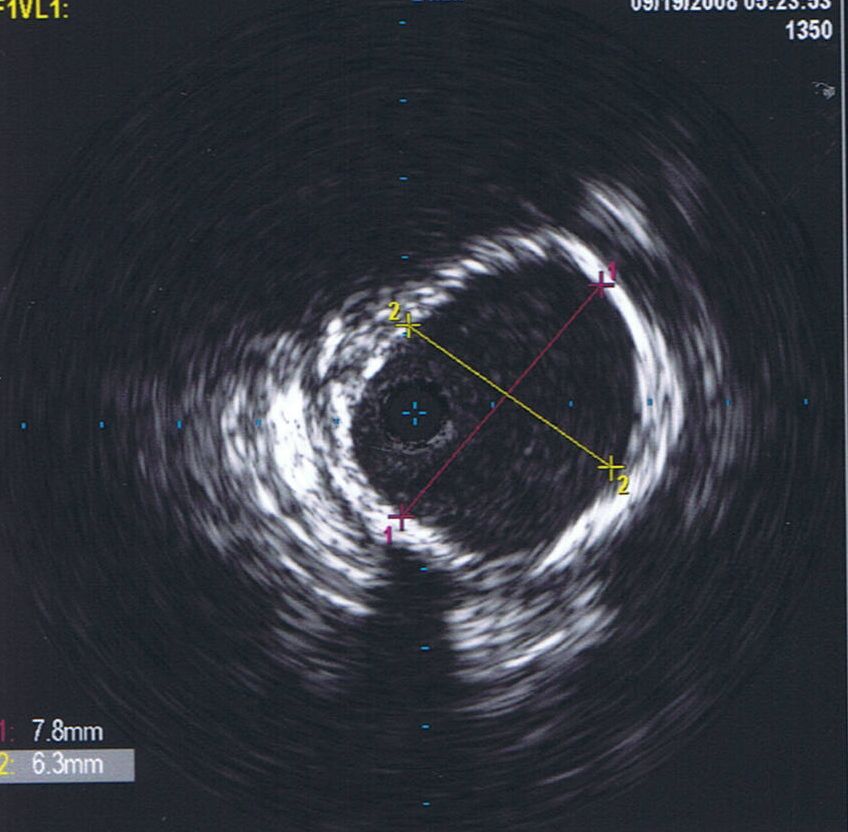 This case illustrates the usefulness of the intravascular ultrasound (IVUS). The patient was seen in the office for a second opinion. The workup included a physical examination, followed by a non-invasive arterial doppler study (PVR) and a magnetic resonance image angiography (MRA). Because the symptoms were far worse than the findings on the imaging study, an angiogram was performed with IVUS use. The aorta is seen in B-mode imaging (left), as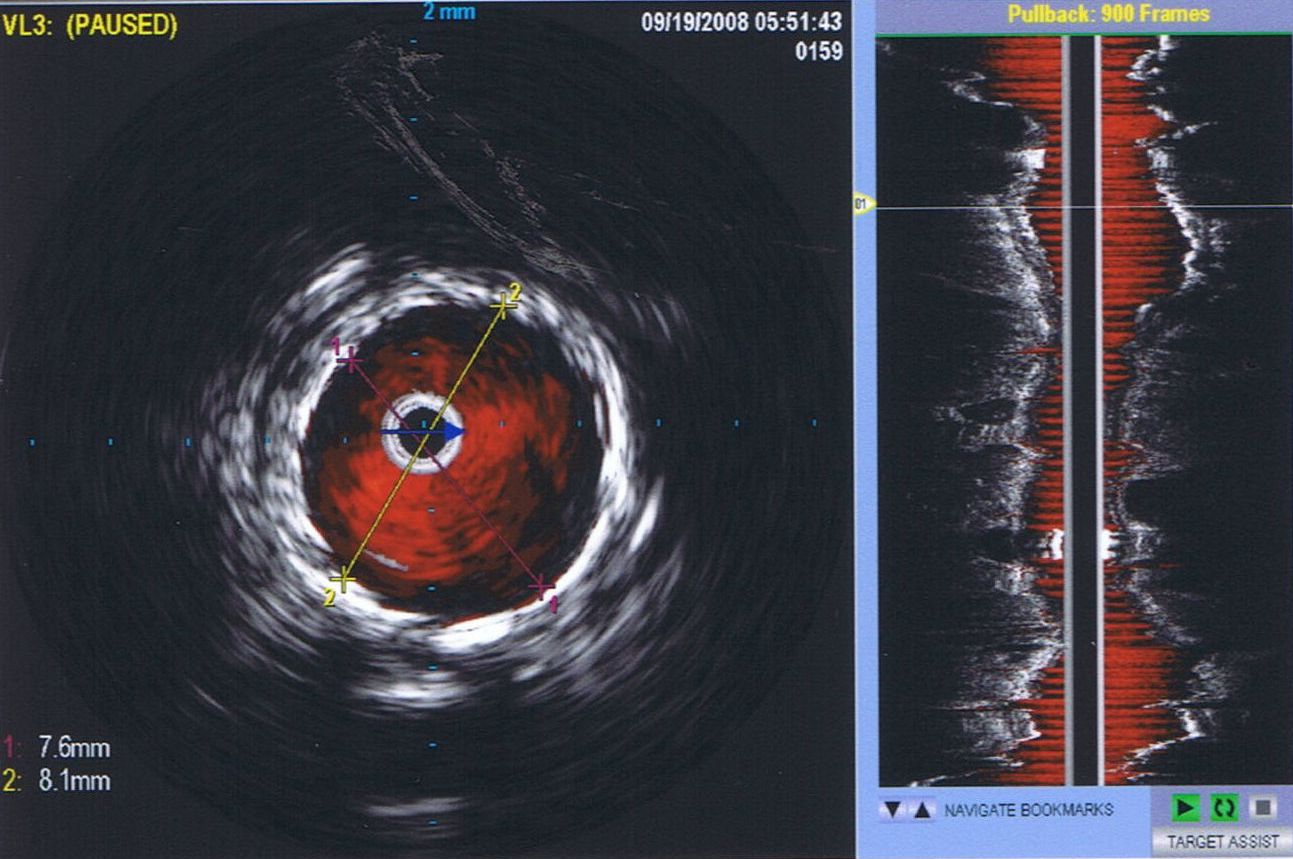 well as, with color flow imaging (right). Similarly, the left iliac artery narrowing was confirmed and a stent was placed to open the disease artery. In addition the IVUS devise was used post stent placement to confirm complete stent opening and optimal results.
How can you reach us?
To speak with a staff member, call between 9 a.m. to 5 p.m., Monday through Thursday.
Phone: (732) 847-3461.