CREDENTIALS
VARICSOE VIEN TREATMENT OPTIONS
DIALYSIS ACCESS MANAGEMENT AND TREATMENT
CAROTID ARTERY DISEASE TREATMENT
PERIPHERAL VASCULAR DISEASE MANAGEMENT (PVD)
ABDOMINAL AORTIC ANEURYSM TREATMENT
MESENTERIC ARTERY DISEASE TREATMENT
DEEP VEIN THROMBOSIS TREATMENT
.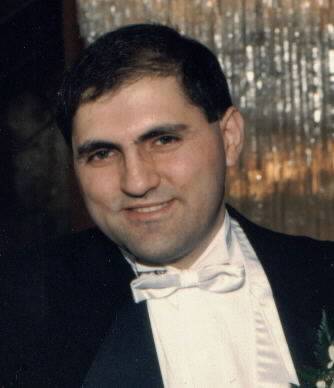 Hazlet Office Eatontown Office
966 Hwy 36 142 Hwy 35, Suite 106
Hazlet NJ 07730 Eatontown NJ 07724
Office Phone: (732) 847-3461
Office Fax: (732) 284-4272

Office Hours: Monday and Thursday, 8 a.m. to 5 p.m.
Opioids are drugs that have been used for decades to treat pain in patients. Opioids interfere with the pain messages form your body to the brain and change the sensation of pain in the brain. Therefore, they don onto take the pain away, but they alter your perception of pain.
You may hear the terms opioids and narcotics used interchangeably, but they are not the same. The term narcotics refers to a broad range of natural or man-made drugs that dull the senses and cause deep sleep. Opioids accurately describes drugs that are specifically similar to opium and is the preferred term.
Opioids are available as pills, liquids, shots, skin patches, and suppositories. Effects depend on the dose taken at one time, how the drug is delivered, your history with the drug, your psychological and emotional stability, and the simultaneous use of alcohol or other drugs.
Although the risk is small when opioids are properly prescribed and taken by people with no history of substance abuse, opioid use can sometimes lead to physical dependency and addiction. Opioid dependency rarely happens if you are under the close care of a physician. If you abruptly stop taking opioids, you may experience withdrawal symptoms such as nausea, sweating, chills, diarrhea, and shaking. These symptoms are not life-threatening and can be avoided if you gradually stop taking the opioids. Because of these reasons, opioids should never be used for anything other than a prescribed purpose, and drug dosages should never be altered without your physician's consent.
Non Steroidal Anti-inflammatory
Agents
Aspirin
Motrin/Advil
Tylenol
How can you reach us?
To speak with a staff member, call between 9 a.m. to 5 p.m., Monday through Thursday.
Phone: (732) 847-3461.