.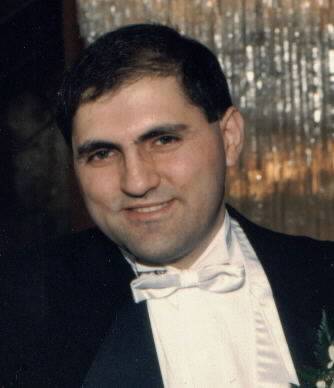 Hazlet Office Eatontown Office
966 Hwy 36 142 Hwy 35, Suite 106
Hazlet NJ 07730 Eatontown NJ 07724
Office Phone: (732) 847-3461
Office Fax: (732) 284-4272

Office Hours: Monday and Thursday, 8 a.m. to 5 p.m.
Diabetic Peripheral Neuropathy
Neuropathy afffects 66% of patients with diabetes mellitus, of which the most common presentation is a diffuse, peripheral symmetrical polyneuropathy. Only 10-20% of patheients with diabetic neuropathy are affected by pain, paresthesia, or dysesthesia that requires antinociceptive theapy.
Most of the destructive changes associated with diabetic neuropathy include neuropathic ulceration with osteomyelitis, Charcot's joint disease, peripheral autonomic neuropathy with vasomotor and sudomotor dysfunction and motor neuropathy with associated foot deformity.
Treatment for neuropathy is ongoing and can be classified into two main groups:
1. Symptomatic relief with opioid or opioid-like analgesics, tricyclic antidepressants, selective serotonin reuptake inhibitors, serotinin norepinephrine reuptake inhibitors and anticonvulsant medications.

2. Restoration of nerve function (remittive therapy) with the use of methylcobalamin, pyridoxine, folate, biotin, taurine, L-arginine, alpha-lipoic acid and others.

Methylcobalamin reduced symptomatology in 40% of patients, relolved neuropathic symptoms in 20% of patients and reduced cramping and restored diminished or absent reflexes in 60% of patients.
All patients should have strict control of the glucose using oral antihyperglycemic drugs and/or insulin. Glucose is metabolized by the polyol pathway, which includes aldose reductase, and enzyme tha converts in to a non-metabolizable surgar called sorbitol. Hyperglycemia the leads to an accumulation in the nerve of sorbitol. Nerve ischemia from microvascular disease is also present and leads to increase oxidative stress in the nerve, loss of neurotophic support, immune stimulation and altered protein synthesis. Sorbitol also depletes myoinositol from the membrane leading to nerve injury and abnormal conduction.
The combination of metanx and pregabalin has reduced symptoms in ~70% of patients. As with any drug, always consult you doctor before taking any new medication.
Pathophysiology
Elevated homocysteine levels are found in patients with peripheral neuropathy. Homocysteine causes endothelial toxicity, endothelial thrombosis, and loss of vascular supply. Homocysteine interferes with the synthesis of nitric oxide, a gaseous free-radical need for normal nerve and vascular function.
Nitric oxide is a smooth muscle relaxant tha tincreases neural blood flow by relaxation of the tunica media.
Reduction in symptoms is in part due to the use of methylcobalamin, pyridoxine-5 phosphate and L-methylfolate in reduces the level of homocysteine.
Histology
Nerves form patients with neuropathy exhibit changes including reduced nerve fiber branch density, reduced peripheral nerve branch length, epidermal axon swelling, dermal plexus, sprouting of nerve terminal, encapsulation of nerve endings and the presence of mural reactive basal cells.
If you require any further information you may call our office at (732) 847-3461.
How can you reach us?
To speak with a staff member, call between 9 a.m. to 5 p.m., Monday through Friday.
Phone: (732) 847-3461.