.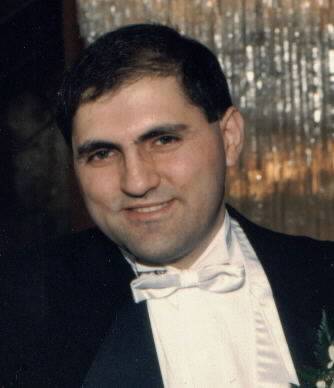 Hazlet Office Eatontown Office
966 Hwy 36 142 Hwy 35, Suite 106
Hazlet NJ 07730 Eatontown NJ 07724
Office Fax: (732) 847-3461
Office Fax: (732) 284-4272

Office Hours: Monday and Thursday, 8 a.m. to 5 p.m.
The mission is to provide you total vascular care by diagnosing your medical problems with the least invasive test and implementing a plan of action using the latest techniques available. I have been in practice for eight years and completed a vascular fellowship program. In the field of endovascular surgery, I have performed more minimally invasive dialysis access cases then any other specialist in the area.
We perform non-invasive studies in the office including:
Arterial doppler evaluation of the arms and legs (PVR / PVD)

Ultrasound evaluation for diagnosis or pre-treatment

Veins of the arms and legs for deep venous thrombosis (DVT)

Perforator / Superficial veins of upper and lower extremity

Varicose veins

Venous insufficiency

Pre-operative vein mapping of upper or lower extremities

Carotid artery (carotid disease / stroke / TIA)

Abdominal aortic artery (abdominal aortic aneurysm)

Abdominal aortic aneurysm surveillance

Post Operative Evaluation of Aortic Stents

Dialysis graft surveillance

Dialysis fistula surveillance

Pseudo Aneurysm Evaluation (femoral artery)
As a complement to conventional surgery we also offer minimally invasive procedures to treat a variety of disease processes which include:
Varicose veins treatment

Diagnostic angiograms

Diagnostic venograms

Deep vein thrombosis treatment

Inferior vena cava filter insertions

Peripheral vascular disease (PVD) treatment using

IVUS

Angiojet

CSI athrectomy

Angioplasty

Cryoplasty

Stenting

Port insertions

Dialysis catheter insertions

Abdominal Aortic aneurysm repair

Coiling procedures
We offer office based procedures including
As a former graduate of the Englewood Hospital Vascular Fellowship program, we participate in all blood conservation measures. Our goal is to provide medical and surgical care while reducing or eliminating the need for blood transfusions. Achieving this goal requires meticulous surgical technique, recycling of patient's own blood and increasing blood counts prior to elective surgery.
Blood conservation is both practical and healthier.
How can you reach us?
To speak with a staff member, call between 9 a.m. to 5 p.m., Monday through Friday. Phone: (732) 847-3461.